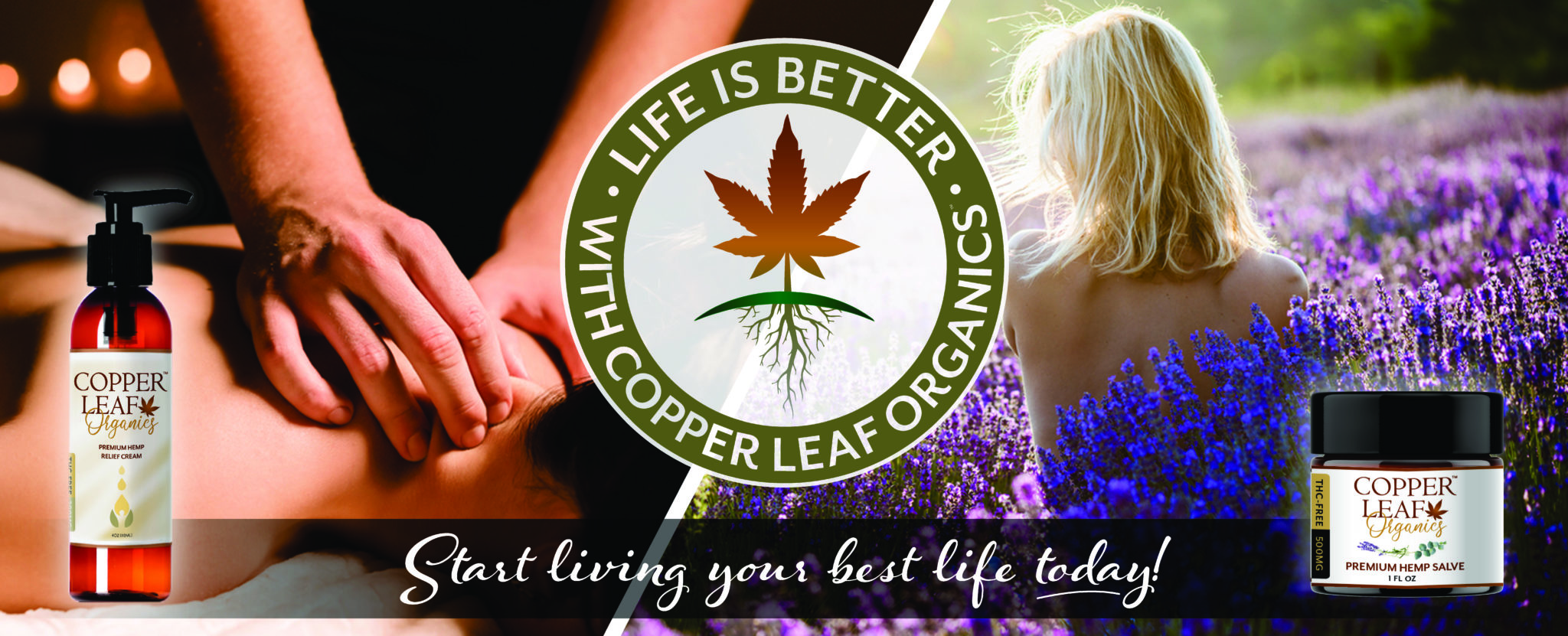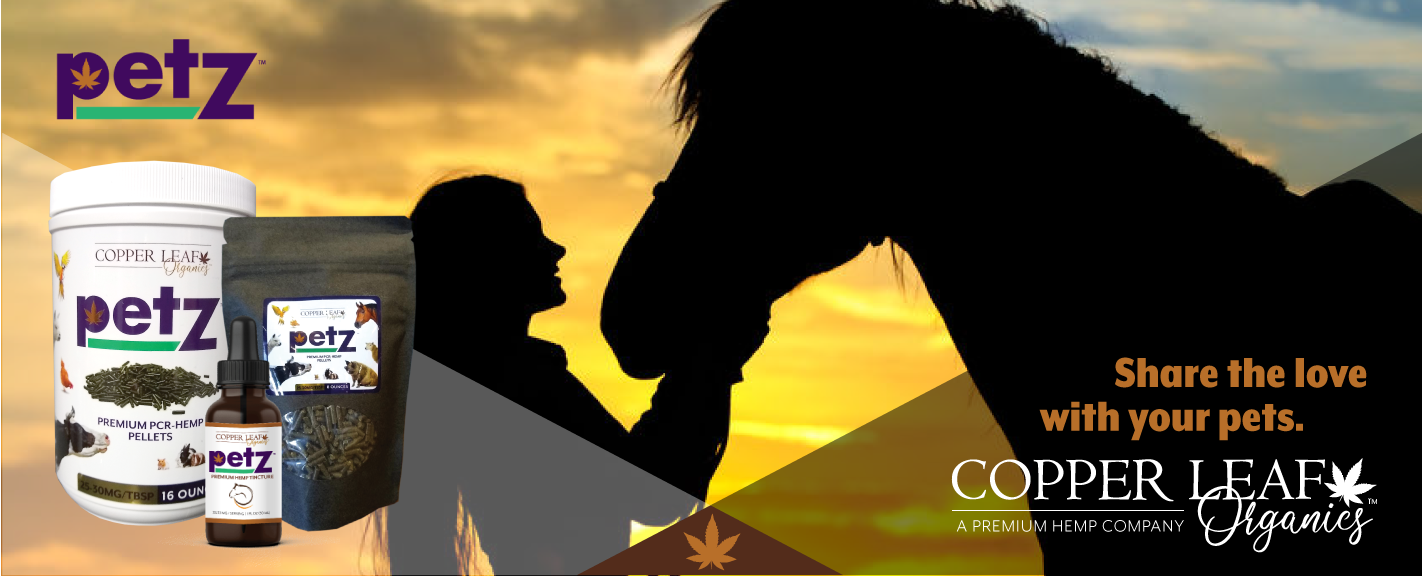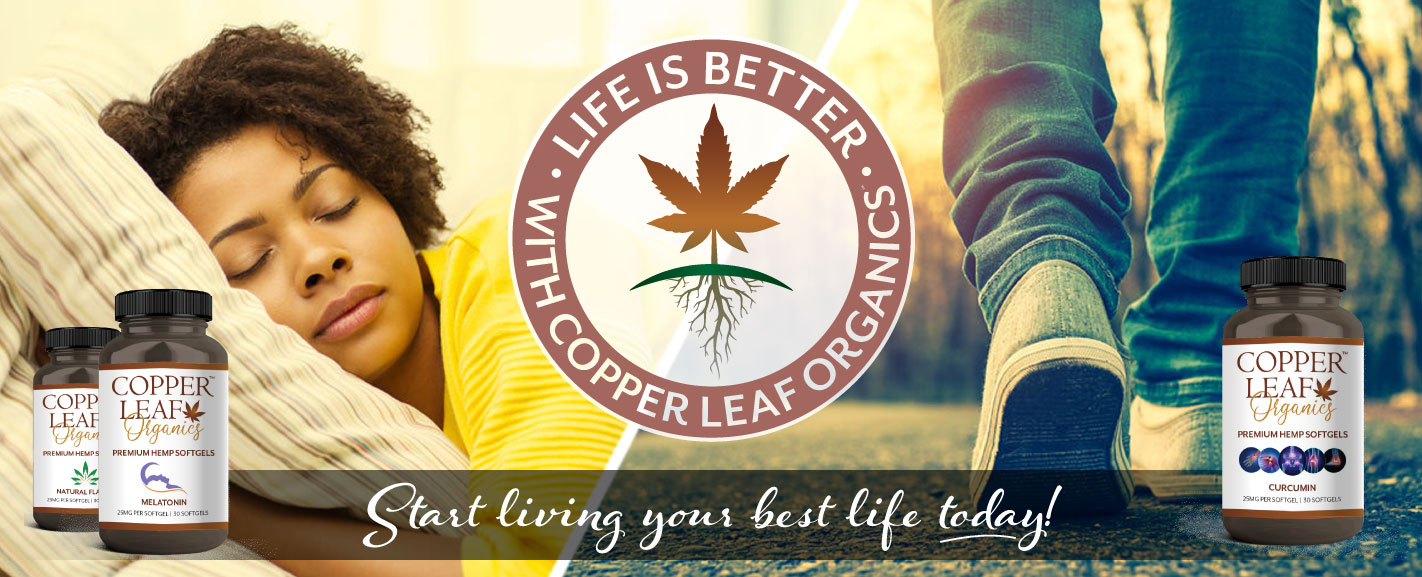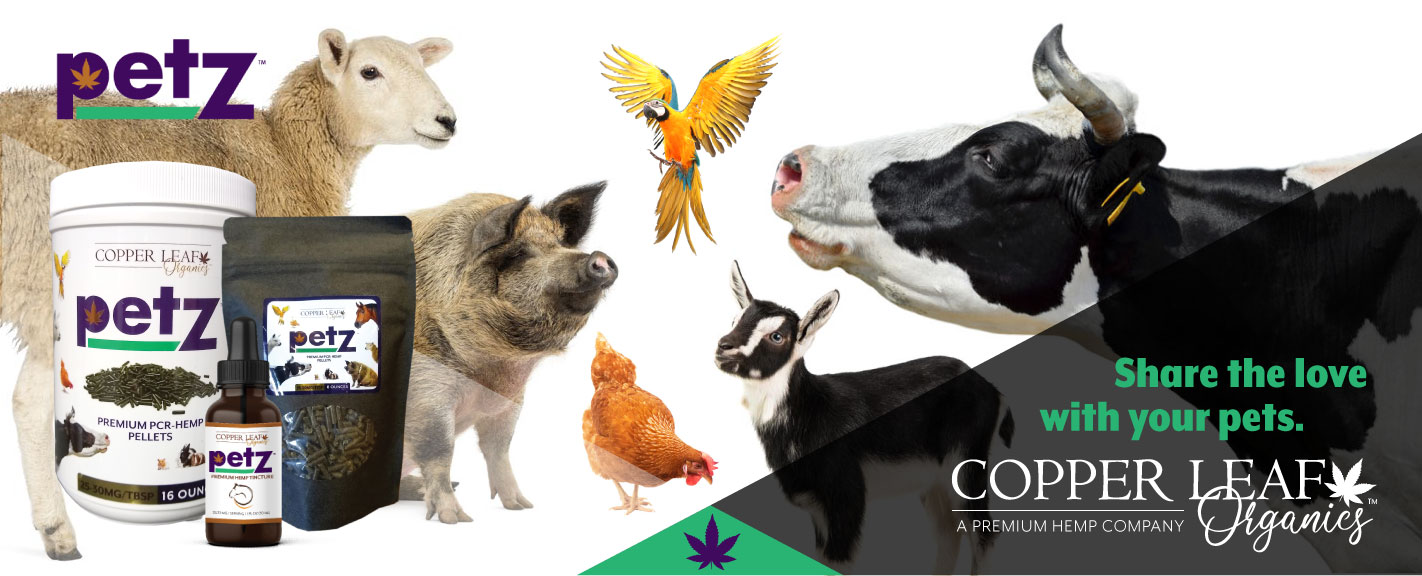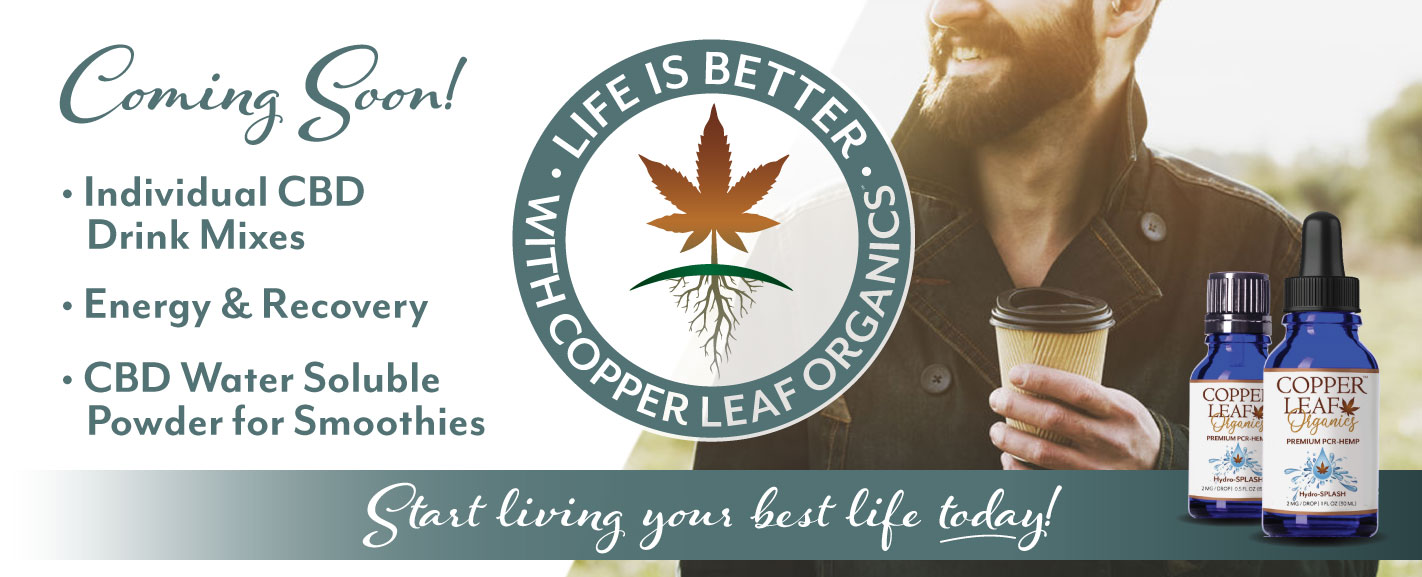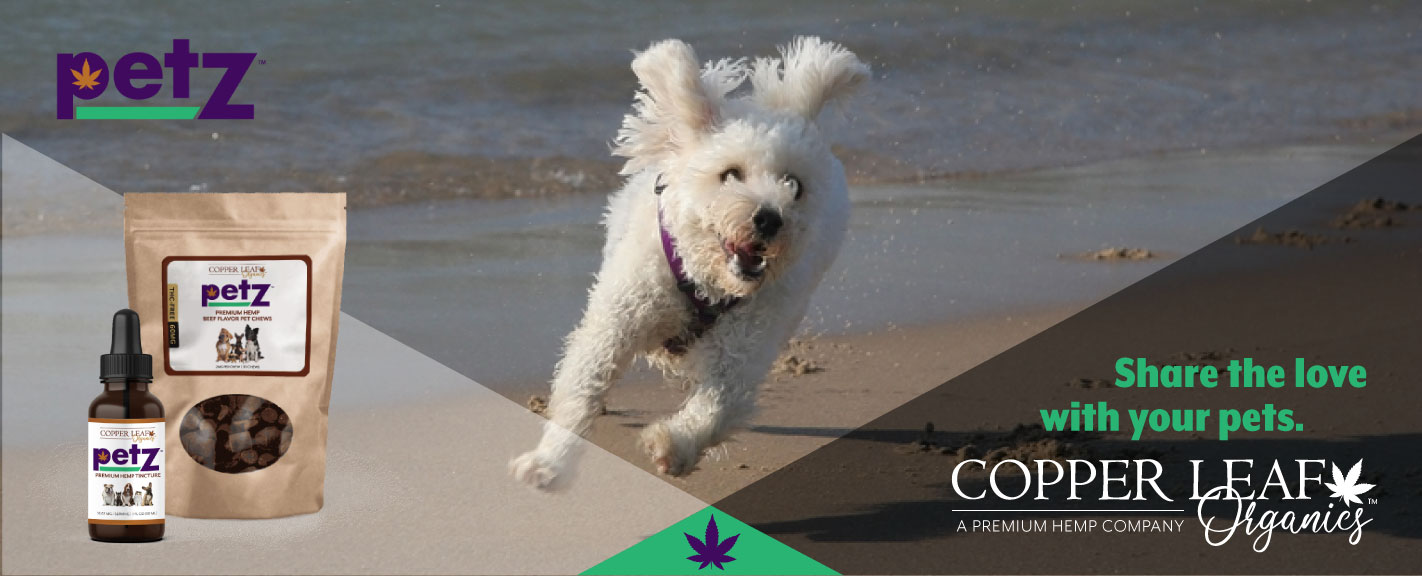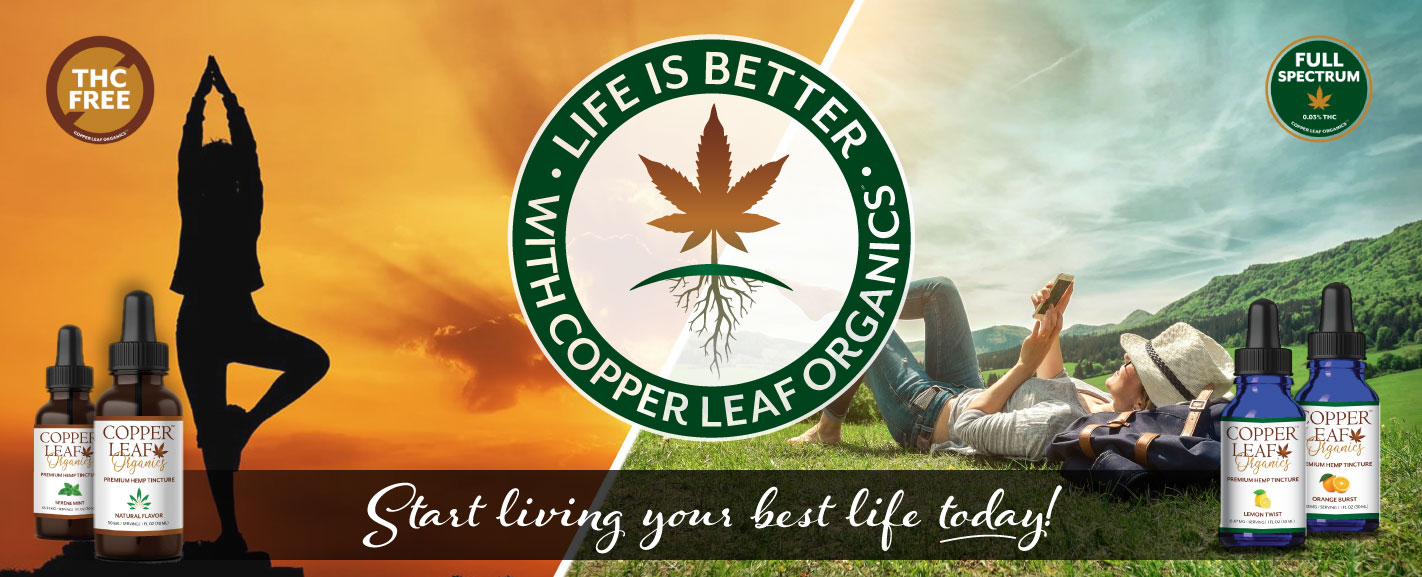 pURCHASE PREMIUM CBD PRODUCTS ONLINE
*FEBRUARY SUPER SPECIAL* use coupon Code *2020* for 10% off your purchase
Copper Leaf Organics, Products You Can Trust
Copper Leaf Organics has selectively chosen their team of industry leading, organic growers, scientist, veterinarians, lab technicians and manufacturers to bring our products to life. Through this vertically integrated system, we are 100% confident that we produce the finest line of Premium Hemp Extract products available on today's rapidly growing market. We are 3rd party tested and our test results prove we are 0.0% THC, heavy metals-free and pesticide-free. We also provide the content of our CBD on every product we make and provide the lab results to assure our customers know exactly what is in each product they purchase. Our products contain Phytocannabinoid-rich Hemp extract, except we remove the THC (the psychoactive cannabinoid) and leave the rest of the plant in tact. We only use organic essential oils to flavor or scent our products. All of our products are manufactured in an  GMP Compliant facility, giving our customers the confidence they need in our products and our company.
CBD is a cannabinoid from the hemp plant known as Cannabidiol. Hemp is not the same as cannabis. While they are from the same family, they are two completely different plants. The cannabis plant offers a "high" from the cannabinoid known as THC. Our hemp plants are a special, proprietary strain of hemp plant, organically grown, in the United States of America. Our hemp is specifically grown for the wide range of health benefits that it provides from the cannabinoids, terpenes, flavonoids, antioxidents and other naturally grown parts of the plant. Cannabidiol (CBD) is a powerhouse cannabinoid and is just ONE of the 113 + cannabinoids found in the hemp plant. Our proprietary strain of hemp plant is designed to produce large amounts of the phytocannabinoid-rich (PCR) hemp oil, containing large amounts of Cannabidiol.
What is PCR-HEMP Extract?
Copper Leaf Organics only uses phytocannabinoid-rich, hemp extract, (PCR-Hemp Extract), for creating our products!
Phytocannabinoid-Rich (PCR) means:
Phyto = Plant
Cannabinoid = 113+ compounds found in the hemp plant.
Rich = Filled with
Copper Leaf Organics doesn't just use CBD, we use ALL of the cannabinoids, terpenes and flavonoids, except the cannabinoid THC, is removed. There is increasing evidence that phytocannabinoid-rich hemp extract products work just as well without the THC included. Our plants are grown with extremely low THC in the first place, allowing our patent-pending, proprietary manufacturing process the ability to remove even the minute traces of THC without damaging the rest of the plant. Leaving us with a synergistic, symphony of cannabinoids, terpenes, flavonoids and amino acids known as the "Entourage Effect". CBD works to it's fullest potential when combined with the complete Entourage Effect.
Want to understand more???
Online "SUPER Special" Use Coupon Code "2020" for 10% OFF your ENTIRE purchase with FREE SHIPPING!
Customer Testimonials
I started using CBD after having issues with my wrist from always being on a computer. The Copper Leaf Organics products have been my favorite! I always get a great product without any delays.
John W
I started using Copper Leaf Organics CBD products as a test to see if it would help my should. IT DID! I am so happy with the results. I honestly couldn't believe it. If you haven't tried this CBD, you need to.
Rick E
When my husband recommended CBD to me to help with some of my sleeping issues, I thought it was a joke. Then I tried it, and I am so happy I did. Thank you Copper Leaf for creating a product that has truly changed my life for the better!! I had such a hard time falling asleep before trying your products.
Melissa L
Copper Leaf Organics is dedicated to providing premium quality, organically grown, phytocannabinoid-rich, (PCR) Hemp products at a price that is affordable. We stand behind our company and products with integrity, quality and transparency.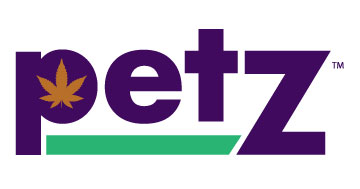 Do you love your pet? We all do! Give our pet products a try! Copper Leaf Organics produces the highest quality PCR-Hemp extract, on today's market. We use only premium, 0.0% THC, organically grown, PCR-Hemp Extract in all of our products. Our pets are mammals too, so they can get the same health benefits from CBD as we do.